Event #42: $5,000 Six-Handed Pot-Limit Omaha
Dan 1 končan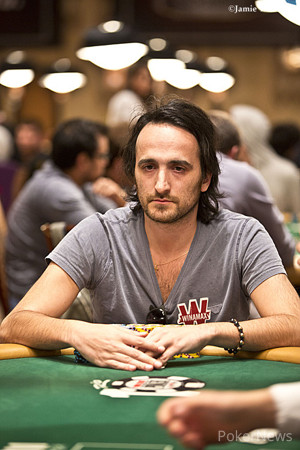 A crowd of 452 players made their way to the Brasilia Room today for the $5,000 Six-Handed Pot-Limit Omaha event, and by the time 10 hour-long levels were completed only 96 of them had chips that needed bagging and tagging.
Some of those 96 survivors bagged up only a few big blinds, while others had to cram masses of chips into their overnight sacks.
One such big stack, the biggest stack in the room in fact, belongs to Belgium's Davidi Kitai, who turned his 15,000 starting stack into a colossal pile worth 308,300. Kitai won his third World Series of Poker gold bracelet this year and now looks set to make a run for a fourth if his Day 1 form is anything to go by.
Other players who had a great day at the felt were Brandon Crawford (202,900), recent bracelet winner Kory Kilpatrick (202,000), Brant Hale (189,200), and Mike Gorodinsky (186,600).
As you would expect from a tournament that costs the princely sum of $5,000 to enter, plenty of notable players punched their ticket for Day 2's action.
Players such as Brian Rast (147,900), Mike Watson (135,700), Michael "The Grinder" Mizrachi (119,200), Scotty Nguyen (108,500), David "Bakes" Baker (108,200), Ashton Griffin (103,400), Phil Galfond (72,100), JC Tran (66,000), Jason Mercier (62,900), Calvin Anderson (48,900), and Sorel Mizzi (44,300) being a small but stellar selection of top talent to look out for when the tournament resumes.
Speaking of which, Day 2 commences at 1 p.m. local time on Saturday, and the plan is to play 10 hour-long levels and whittle the field down as close to the final table of six as possible. While the final table almost certainly won't be reached, the money places will be as they start at 48th place.
Keep your browsers locked to PokerNews to keep up to date with all of the action, as it happens, from this superb action-packed tournament.
Davidi Kitai

Winamax Sponsored Pro

308,300
-6,750

Brandon Crawford

202,900
10,900

Kory Kilpatrick

202,000

Brant Hale

189,200
110,700

Mike Gorodinsky

186,600
19,100

Scott Bohlman

171,500
17,450

Matthew Greenwood

150,000

Attilio Donato

149,100
13,100

Brian Rast

147,900
-32,100

Jose Obadia

146,300
-38,700

Mathieu Jacqmin

139,100

Mike Watson

135,700
5,700

John Patgorski

123,400

Michael Mizrachi

119,200
2,200

Matthew Mendez

118,400

Khiem Nguyen

109,700

Scotty Nguyen

108,500
18,500

David "Bakes" Baker

108,200
82,200

Andrew Holland

107,400

Michael Drummond

104,000

Ashton Griffin

103,400
13,400

Michael Shklover

100,900

Joshua Ladines

98,700

Numit Agrawal

95,000

Sam Feinberg

90,400
The Tournament Director has now paused the clock and we will deal three more hands until play ends for the evening.
Davidi Kitai

Winamax Sponsored Pro

315,050
3,050

Kory Kilpatrick

202,000
-5,000

Brandon Crawford

192,000
7,200

Scott Bohlman

154,050
89,050

Mike Watson

130,000
19,000

Michael Mizrachi

117,000
-89,000
Belgian pro Davidi Kitai's stack size has fluctuated greatly today, but it's overall direction is up. At the last count, Kitai has 216,000 chips and looks to be our chip leader.
Davidi Kitai

Winamax Sponsored Pro

216,000
46,000

Brian Rast

146,000
-2,000

Mohsin Charania

44,000
27,000

Jason Mercier

31,000
-4,000

Seng Ung

6,200
-13,800
With the final table in the Silver section breaking, we are now down to just the 19 tables in the Blue section meaning just 114 players remain in the tournament.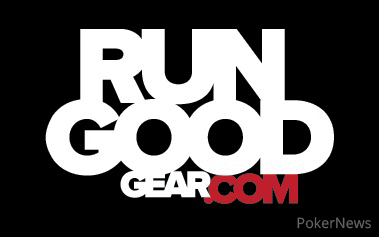 Need some poker swag?
There's a brand new batch of RunGoodGear products available, including the new RunGood Cardbox T-shirts, spaded hoodies and a newly added section just for women, like RunGood Pros Lauren Kling, Katie Dozier and Amanda Baker.
PokerNews fans can grab some RunGoodGear on a discount during the World Series of Poker. Simply use the promo code "pokernews" for your next order and receive 10% off. That's right! Type "pokernews" into the promo code box and 10% of your order goes right back into your bankroll.
For more information - or if you want to check out some of the new swag available - check out RunGoodGear.com.
We are now in the final level of play for the night.
With 120 players remaining, there is a chance we could sneak into double digits by the close of play in 60 minutes.
Nivo:

10
Slepe stave:

500/1,000
Ante:

0