Event Info
Informacije o trenutnem nivoju
| | |
| --- | --- |
| Nivo | 25 |
| Slepe stave | 15,000 / 30,000 |
| Ante | 5,000 |
Ten players remain in the Season Four Edition of the Hollywood Poker Open Toledo Main Event. The players are competing for a first prize of $77,517 and a $2,500 seat to the HPO Championship event in May.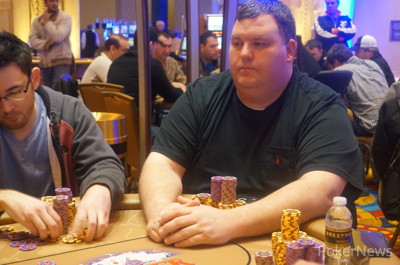 Glen Poitinger was eliminated in 11th place by Michael Ermie.
Brent Ballentine opened the action with a raise to 38,000 and Michael Ermie reraised to 110,000. Poitinger went all in for about 116,000 and the action folded to Ermie, leaving him heads up with Poitinger. He called the remainder and turned over


. Poitinger had


.
The board ran out





and that was it for Poitinger. The players will now take a small break and set up for the final table.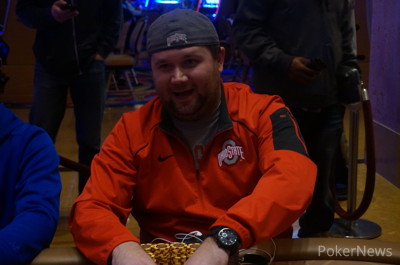 Christopher Lee quickly followed Mark Hughes and Connor Burchwell to the rail, finishing in 12th place for $6,137.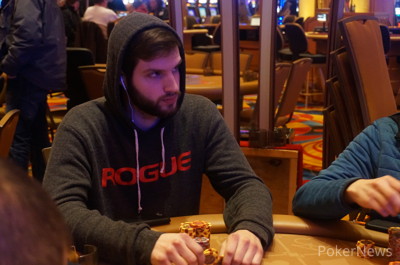 Mark Hughes and Connor Burchwell had been working a shorter stack for a while now. Hughes just ran out of luck against Bruce Peery and now Burchwell was headed to the rail.
Burchwell went all in with pocket nines against Michael Ermie, who had


. When Ermie spiked an ace on the river, it was the rail for Burchwell in 13th place.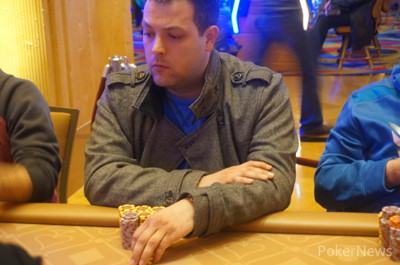 Mark Hughes just doubled up with kings against tens, but his luck ran out against the blistering hot Bruce Peery. To say Peery has had a good few levels, might be the understatement of the year. Peery has amassed almost 1.2 million in chips since the dinner break.
On this hand, Peery raised preflop and Hughes defended in the big blind. The flop was



and Hughes checked to Peery. Peery made it 100,000 and Hughes shoved all in. Peery called and Hughes saw the bad news.
Hughes had top pair with


, but Peery had pocket kings,


. The board ran out and so did Hughes tournament life. He finished in 14th place for $4,619.
Mark Hughes was all in for his tournament life against Christopher Lee.
Hughes had the best of it with pocket kings against the pocket tens of Lee. Hughes' hand got even better when he flopped a set of kings and doubled up.
Mark Hughes shoved under the gun for his last 160,000 and everyone folded in turn, giving up about 200,000.
At the other table, Connor Burchwell shoved his last 200,000 under the gun and won the blinds and antes, putting him at about 250,000.
Nivo:

22
Slepe stave:

8,000/16,000
Ante:

2,000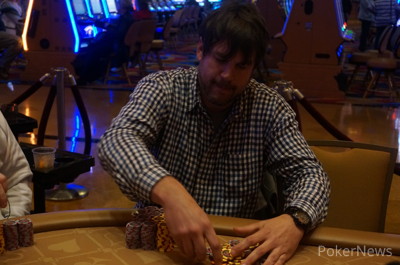 | | | | | | |
| --- | --- | --- | --- | --- | --- |
| Bruce Peery | | | | 1,285,000 | 135,000 |
| Christopher Lee | | | | 445,000 | -51,000 |
| Steven Stout | | | | 337,000 | 37,000 |
| Nick DePalma | | | | 267,000 | 15,000 |
| Mark Hughes | | | | 134,000 | -105,000 |